>
Home
>
About Us
>
Ministries
 Upcoming Events:
---
The Health ministries department, led by April Pierre and Dr. Ronnette Hopson invite you to join us for our first virtual cooking class on July 26 @ 1PM.  We are excited that Chef Terrell Danley has consented to lead us in this effort! Invite your friends and family for this amazing experience… Chef Tee will guide us through a cooking experience suitable for the vegetarian, vegan or the meat eater!
Please read this link for the Cooking class guide and shopping list. 
Click image for event replay
Washington, DC, native Terrell Danley, aka Chef Tee, is one of the most well-known and respected African American chefs in the nation's capital.  Terrell's stints as executive chef for Georgia Brown's, The River Club, Sam & Harry's Restaurant Holdings and Clyde's of Chevy Chase are just some of his resume highlights.  Terrell graduated at the top of his class from the Culinary Institute of America.  He served as executive chef and general manager of the former BET Jazz Restaurant.  His restaurant Crēme Café was a hotspot in the District's historic U Street corridor for a decade.  He is currently a culinary job training instructor at DC Central Kitchen, a job that combines his two passions—food and teaching.
---
Healthy Bytes Blog: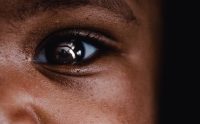 August 1, 2020
As youth engage in increased screen time now more than ever, experts are observing an increase in children with dry eye and eye strain.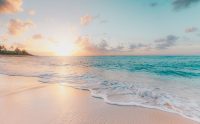 July 1, 2020
Everyone's skin and eyes can be affected by the sun and other forms of UV rays.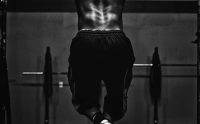 June 1, 2020
June is Men's Health Month, a national observance used to raise awareness about health care for men.
---
Fill out the online form below or print a hard copy --> here